FASHION COLLABORATIONS
Nick has worked on collaborations with:
Levis Red-Japan, Eliminator-Japan, Block 60-Italy, Griffin Studio-UK and Harvey Nichols.
RANDOM FOR LEVI RED JAPAN
Purple Om / Random had a large following in Japan, and for that reason we were approached by Levis Red to customise key pieces from their collection with a rock 'n' roll flavour. We used 'Elvis' - an anagram of Levis - as our inspiration to theme the collection, which included hand punched graphics out of leather, hand painted leopard print and heavily over stitched jail house rock denim.
RANDOM FOR GRIFFIN
Jeff Griffin invited us to collaborate and customise key pieces in his collection.
We approached this with a punk ethic: safety pins, zips, spray painted army boots, printed tape, braces, pins badges and graphic embroideries.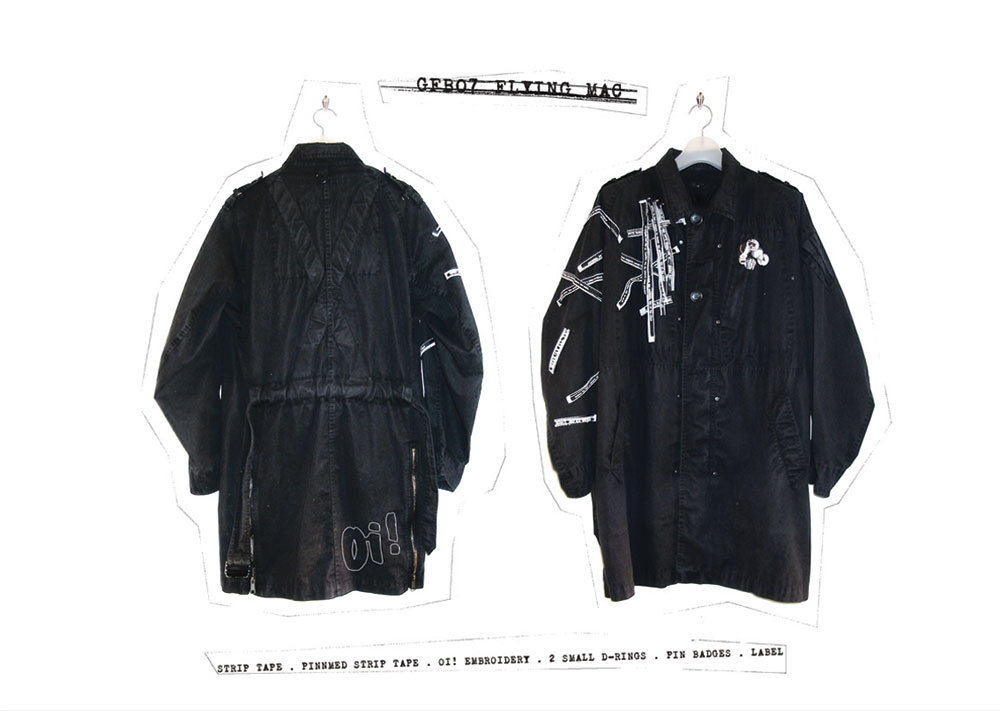 RANDOM FOR ELIMINATOR JAPAN
Random were approached by Eliminator based in Japan who stocked our collection. We produced a limited edition print to commemorate the death of Joy Division front man Ian Curtis which coincides with the launch date of the store.