RANDOM, T-SHIRT COLLECTION, IS BORN
Random followed Purple Om as a natural progression and was a customised print collection. All garments were either, stock, surplace or second hand. The pieces were hand distressed and stabbed, and went through other proceeses such as print, studs on leather hand or spray painted.
Random was sold worldwide through some of the best independant and department stores, Harvey Nichols, Harrods, Liberty's, Barney's [in Tokyo] and Printemps [in Paris] to name a few. Random was one of best selling brands in Harvey Nichols casual wear department.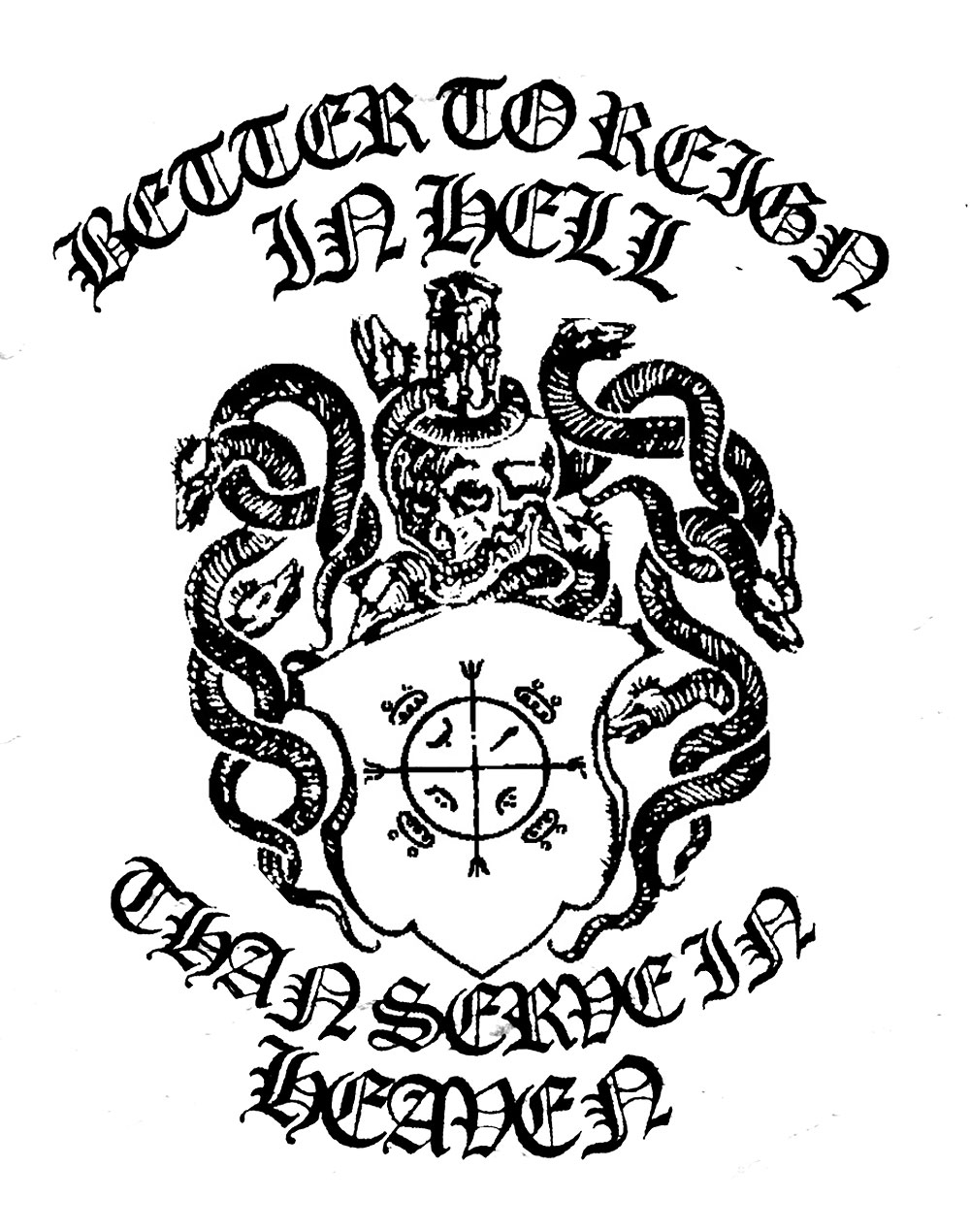 The Classroom is out of control
Random's second collection 'The classroom is out of control' takes its title reference from the book 'The Wave' by Rhue Morton. This season's vintage and surplus pieces were introduced to the collection and included customised leather biker jackets, Levis dyed black then over printed, police man's tops and naval shirts. The addition of these key pieces really made the collection stand out in any showroom, store or trade show.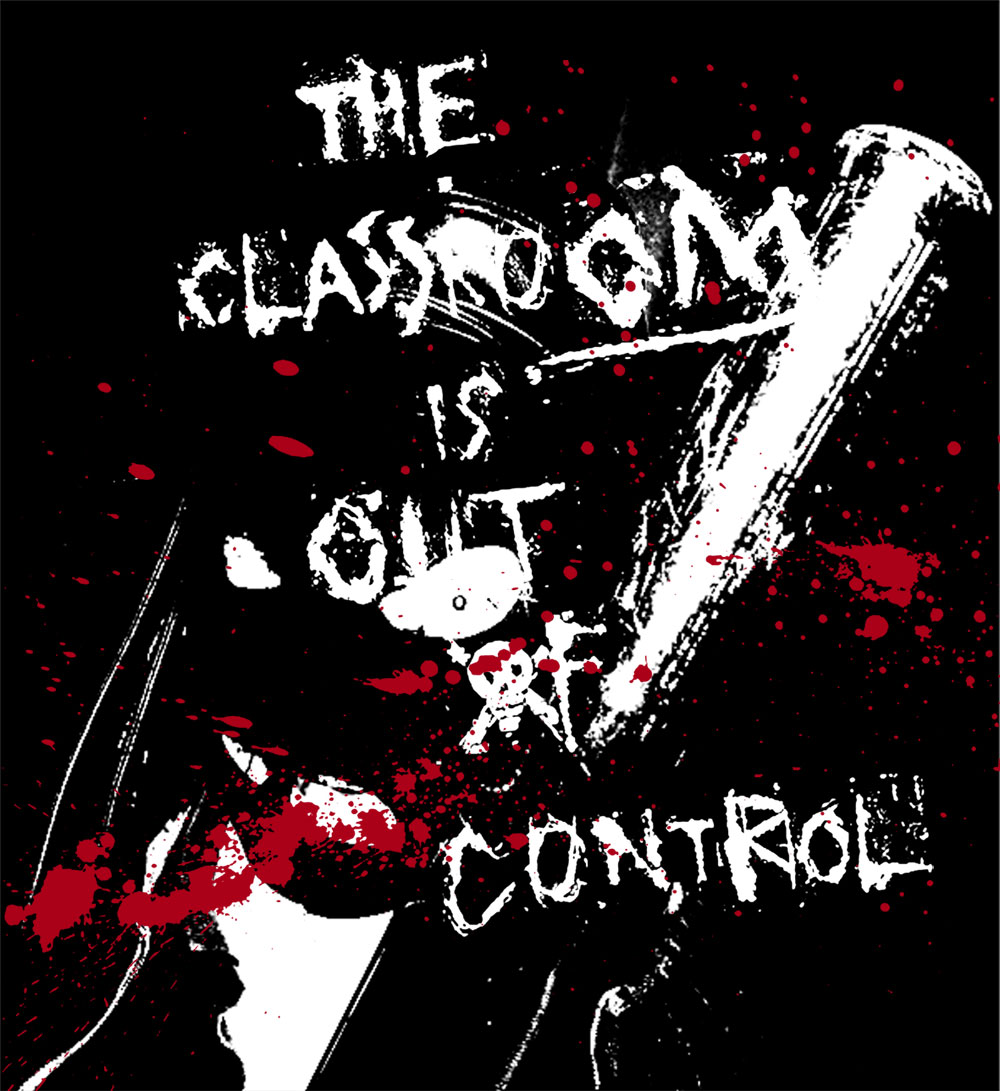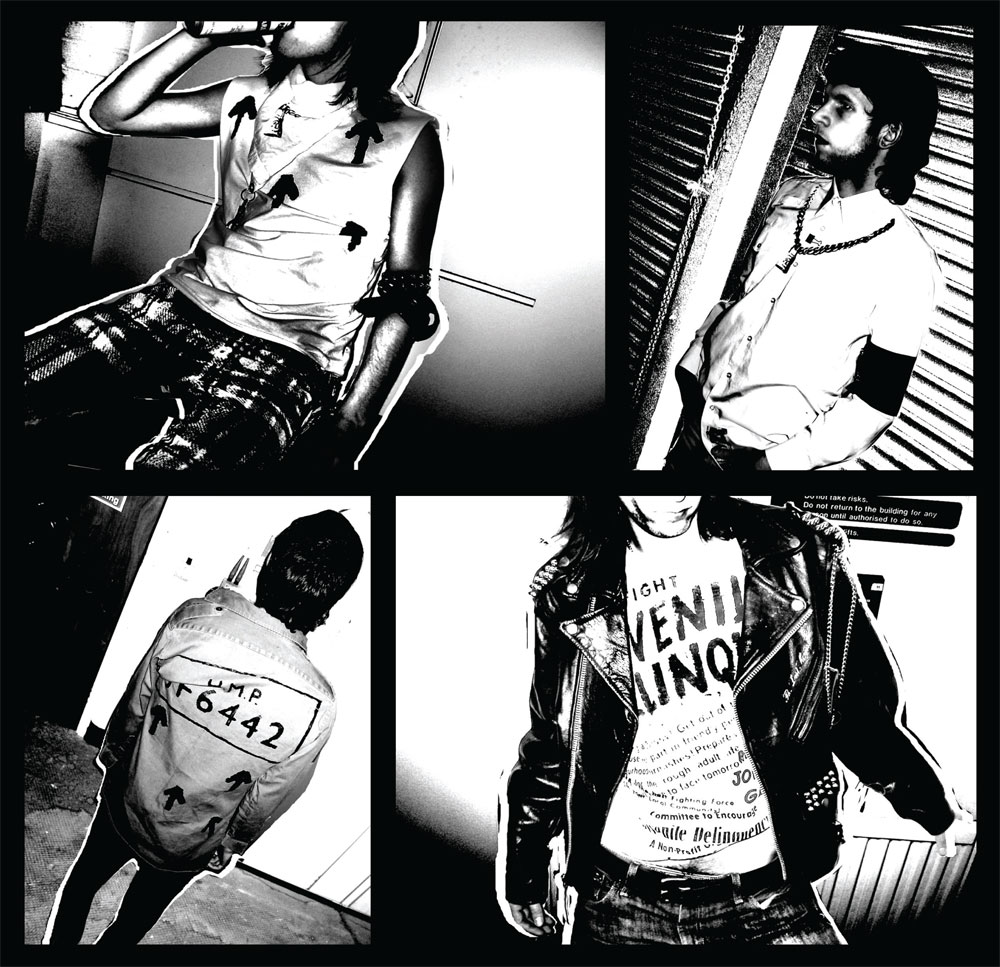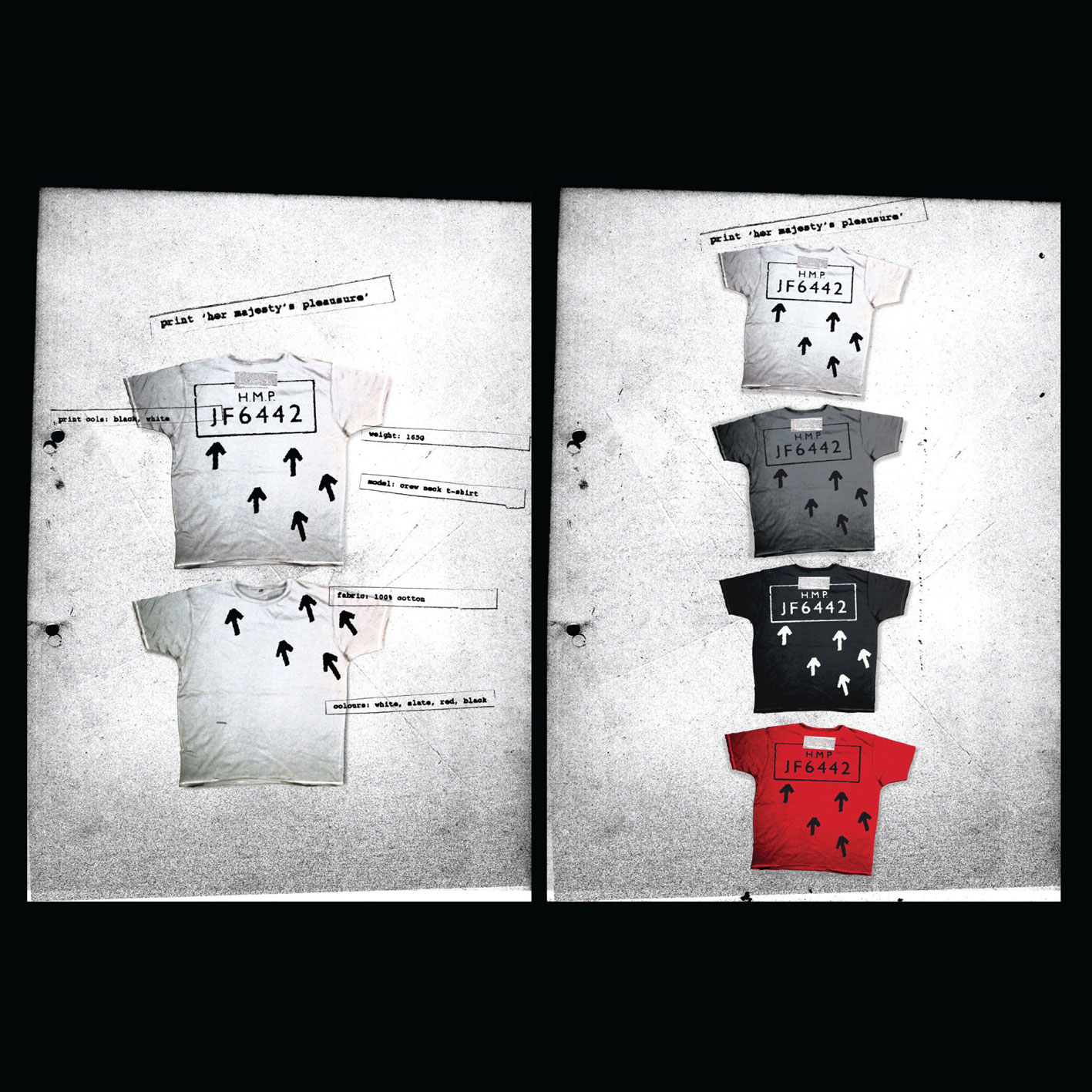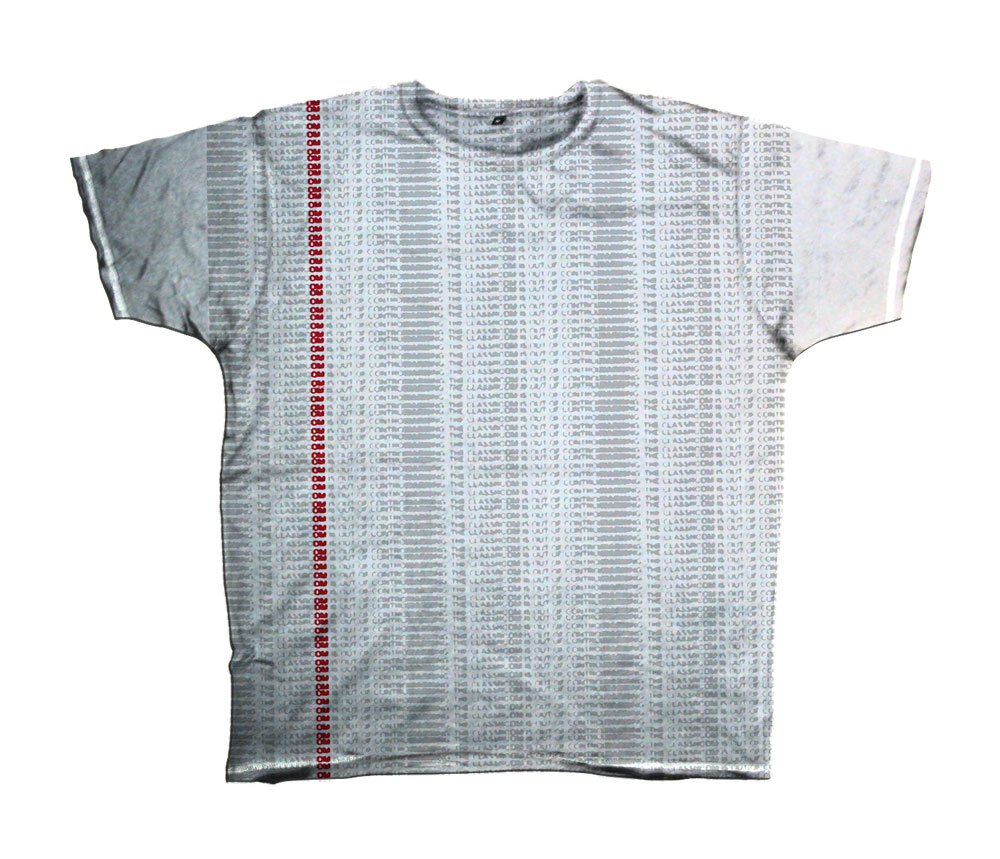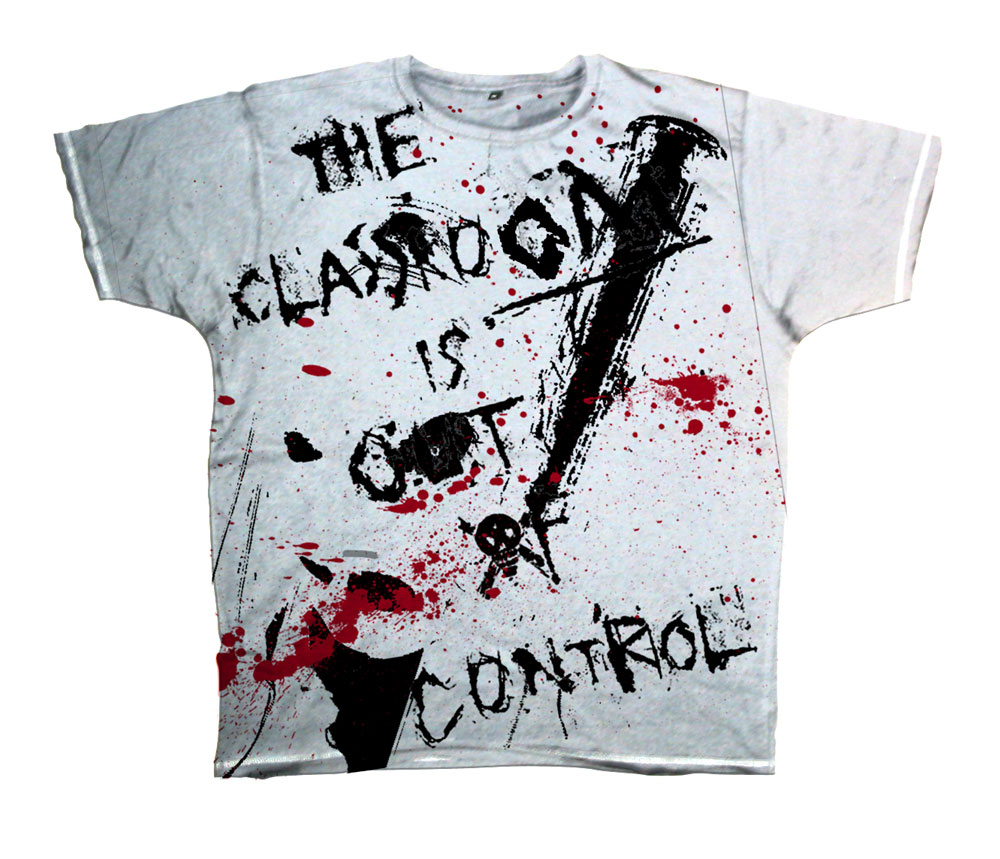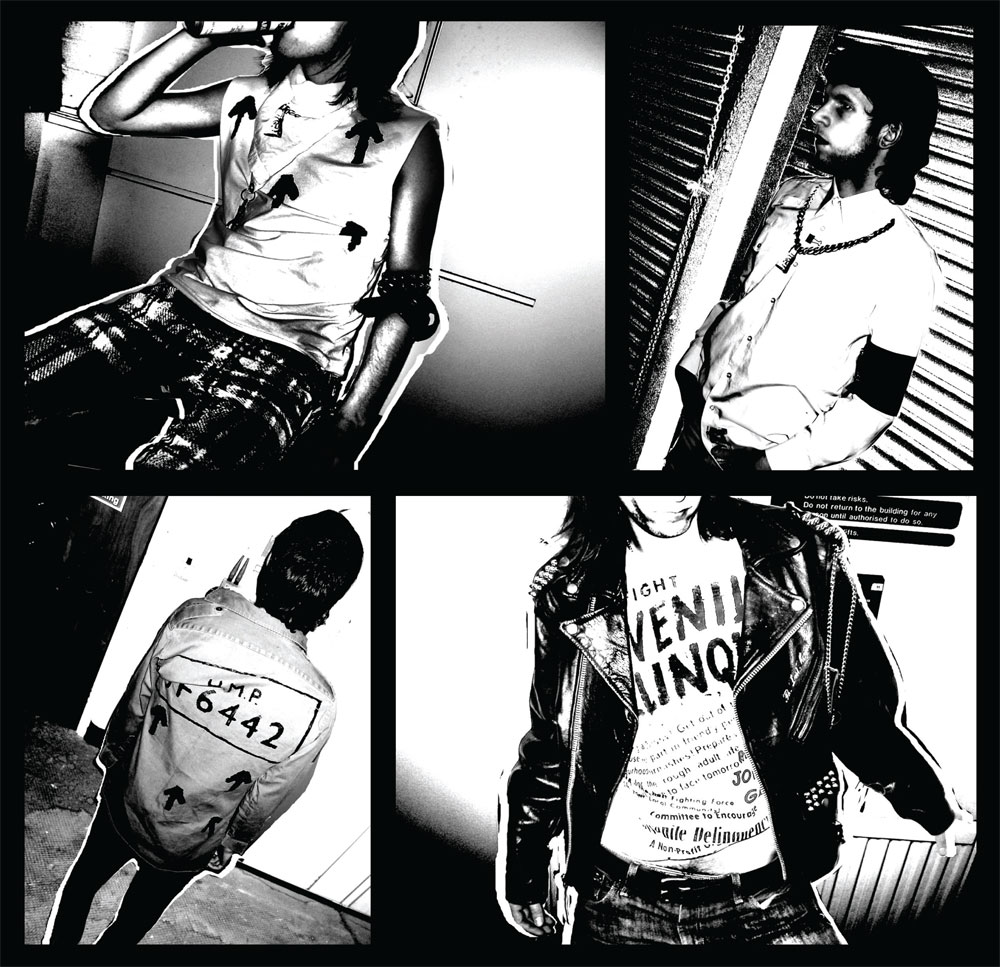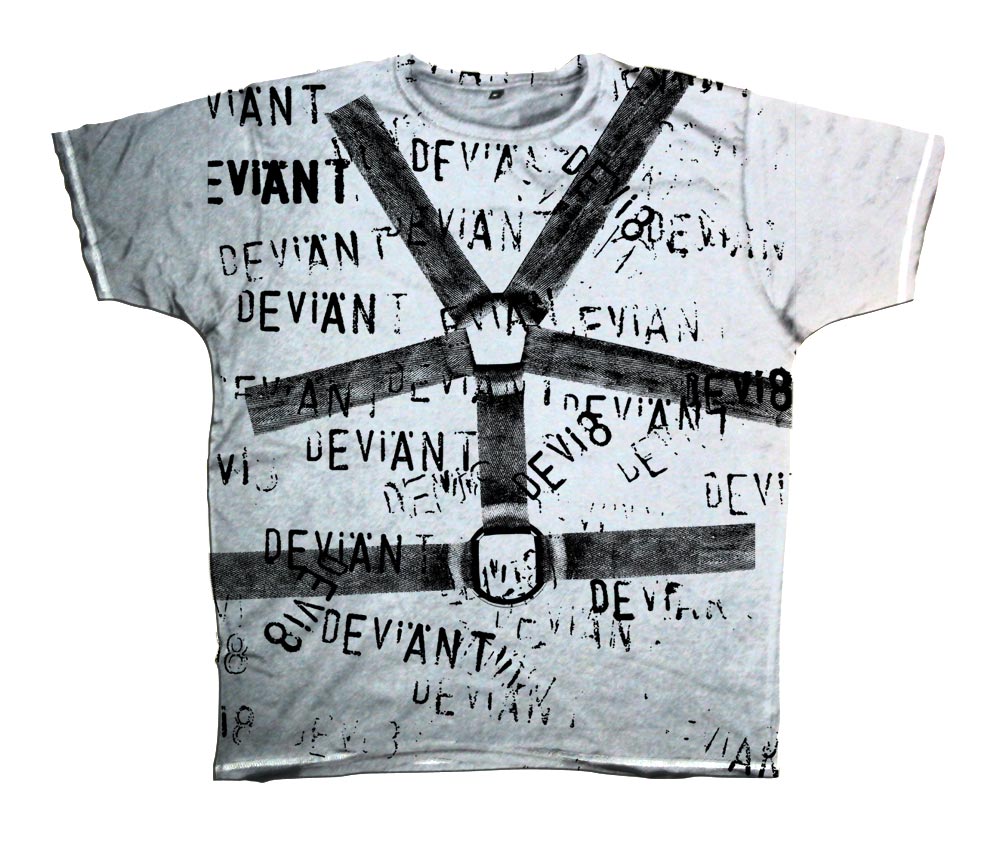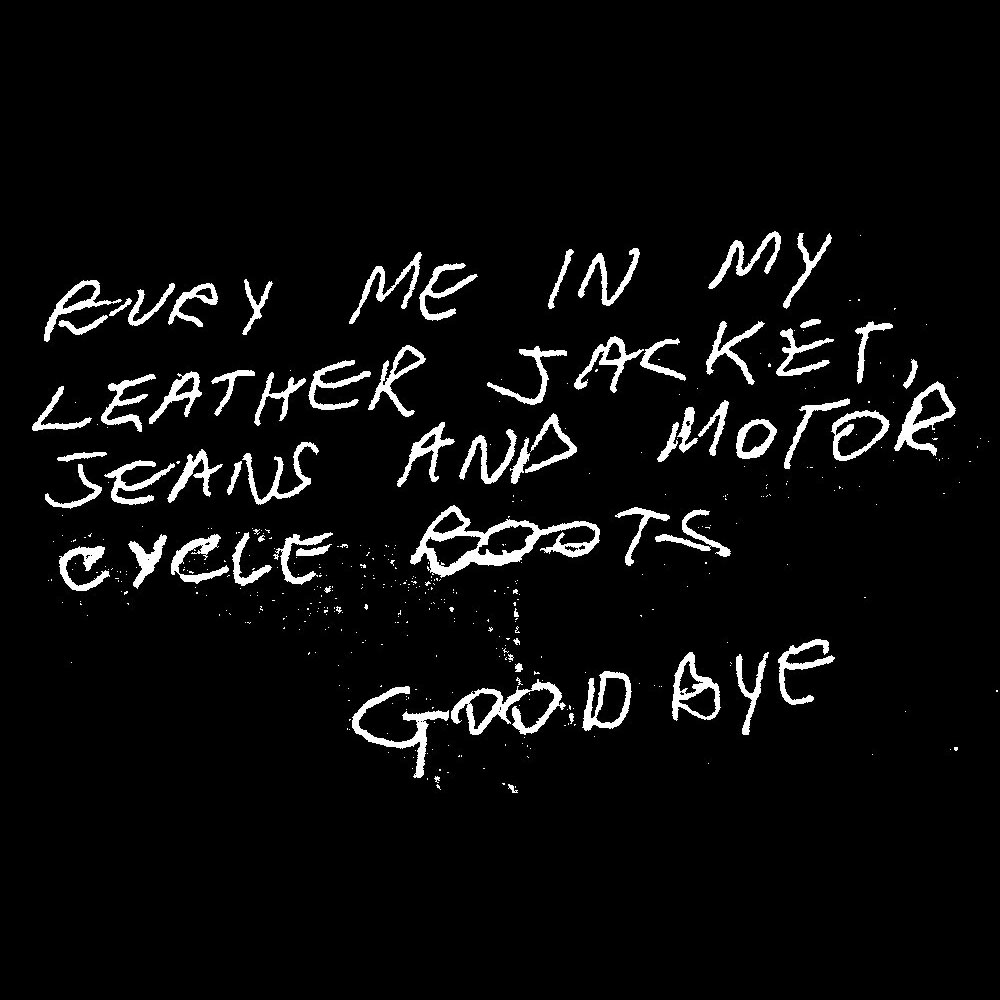 DON'T LET EM GRIND YOU DOWN
For this collection we worked closely with the punk band 'ANTI PASTI' and featured their lyrics and original artwork.
We were thrilled to have our tartan printed jeans featured in a shoot by Nick Knight for Another Magazine and displayed in Liberty's window.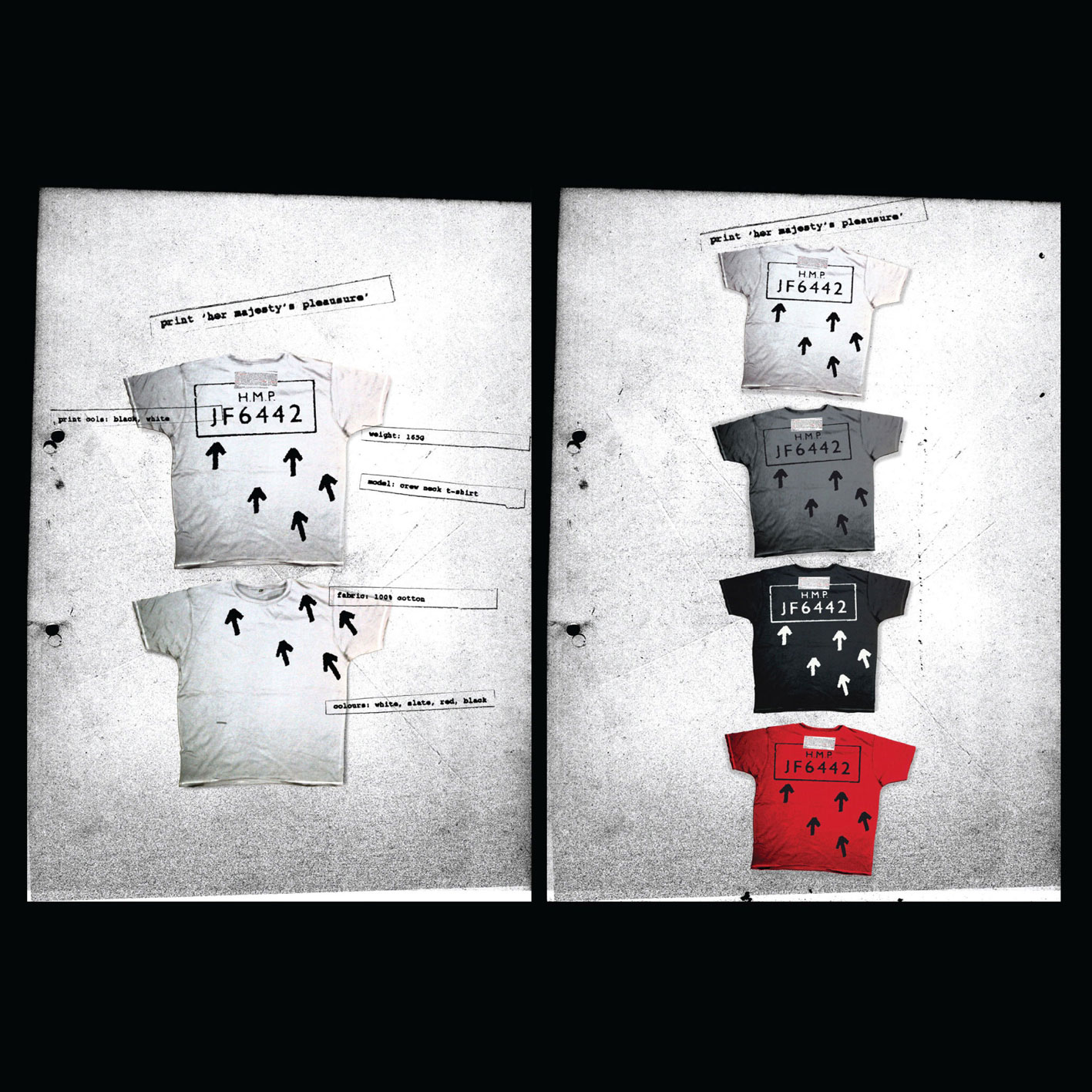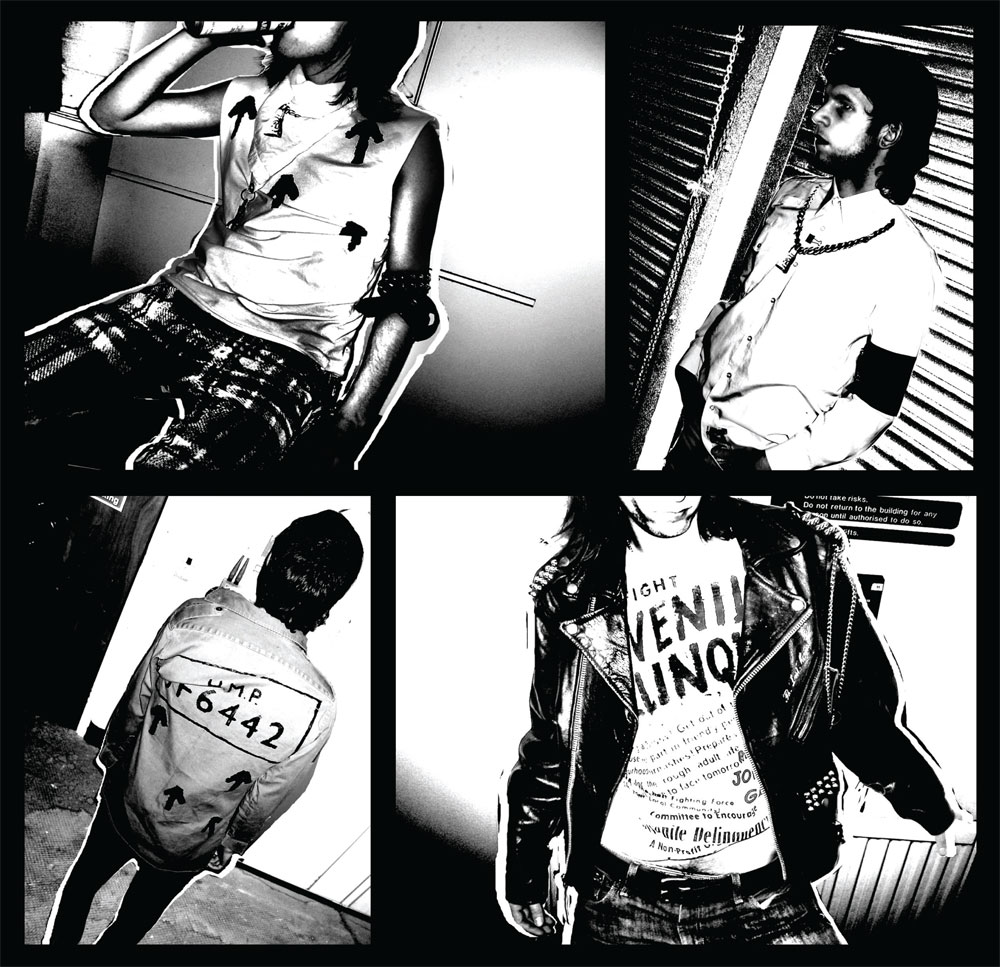 THE CITY I LOVED
'The City I Loved' collection was based around depressing run down areas around city centres. In fact, the area surrounding our studio features in the prints, amongst other music related quotes and lyrics.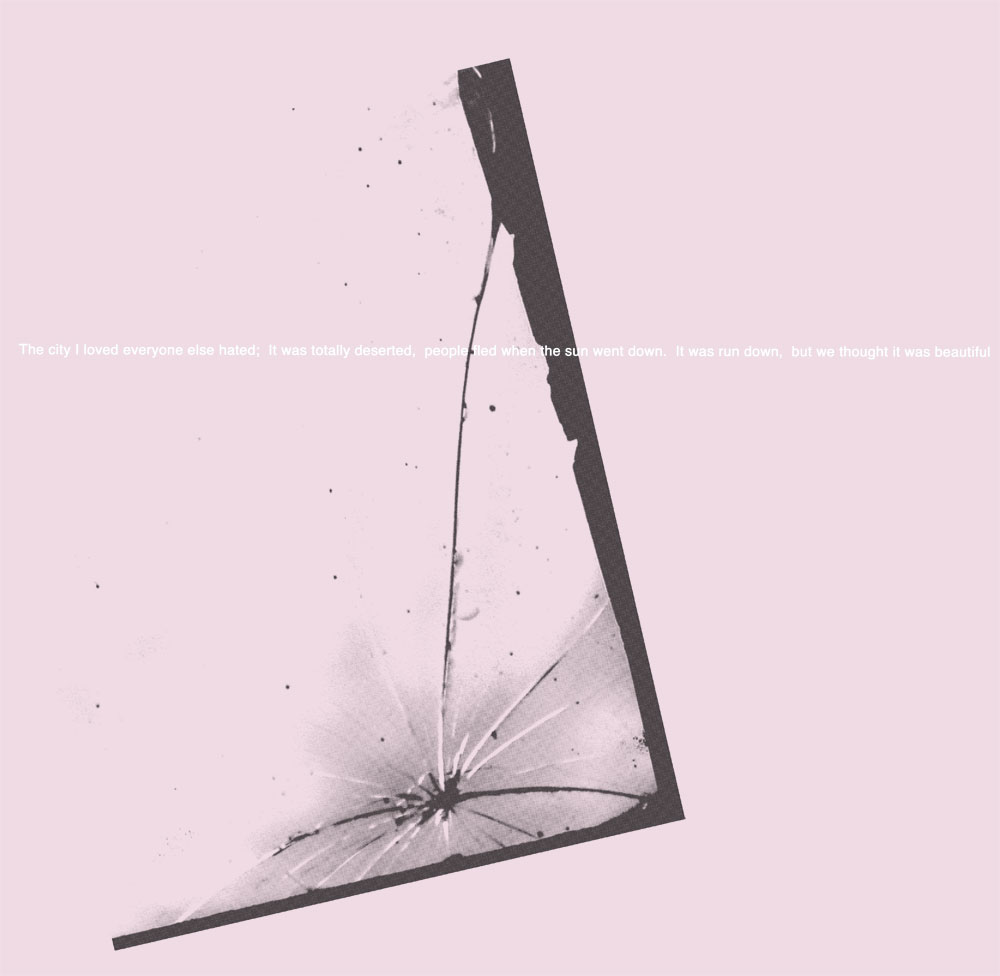 ALL WE EVER WANTED
This season prints were predominantly text based, with lyrical references from New Order and Bauhaus.
This season Random was invited to produce the Invitation and create an installation for Rendezvous which was a fashion exhibition held between July 3-5 2004 in Paris organised by design company Surface to Air. The installation produced was a photographic montage of a brick wall that was a collage of A3 sheets taped together, varnished, and was then hung and used at the event as an interactive graffiti wall for people to sign and paint on. Random were thrilled to have famous French graffitti artist Mr Andre attend the exhibition and paint his famous character on the montage.
A Random demise
This was Random's final season. The collection was worn in a New Order music video.
Random is Dead... Long Live Random!